ROBINSON'S ONLINE STUDENT CLUBS


Chess Club:
Join in Robinson's longstanding Chess Club tradition! This is a fun, beneficial and FREE way to keep our students connected while we are in distanced mode. Moreover, playing chess is well established as generating many benefits for youngsters. (See this article on the 9 Reasons Why Your Child Should Play Chess). Please sign up here by Friday September 18, 2020.
Players of all levels are welcome! We will vote as a group on the best time to play.
Run Club:
Our favorite way to stay fit together is back! Robinson's Run Club will commence at the end of September via an app. For new families, you should know that Run Club helps Riptides get healthy while providing an opportunity for them to help needy children. Sign up here by Friday, September 18, 2020 so we can get our run on. You will be emailed further information and directions after you sign up.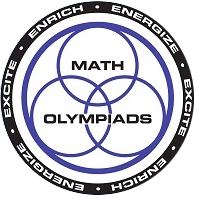 Math Olympaid:

Are you a 4th or 5th grader who likes math? Do you want to solve fun problems with friends? Join us online for Math Olympiad at Robinson! Together we will solve math problems, play math games, and make new friends. Class meets once a week on Zoom throughout the school year. Even if you think you're not great at math but still like to solve problems, this club will help you improve your skills. Register here. Deadline is September 14th.